Eyes eyes baby.
The original Minimeyes™ –
Evil & Sweet Eyes for your MINI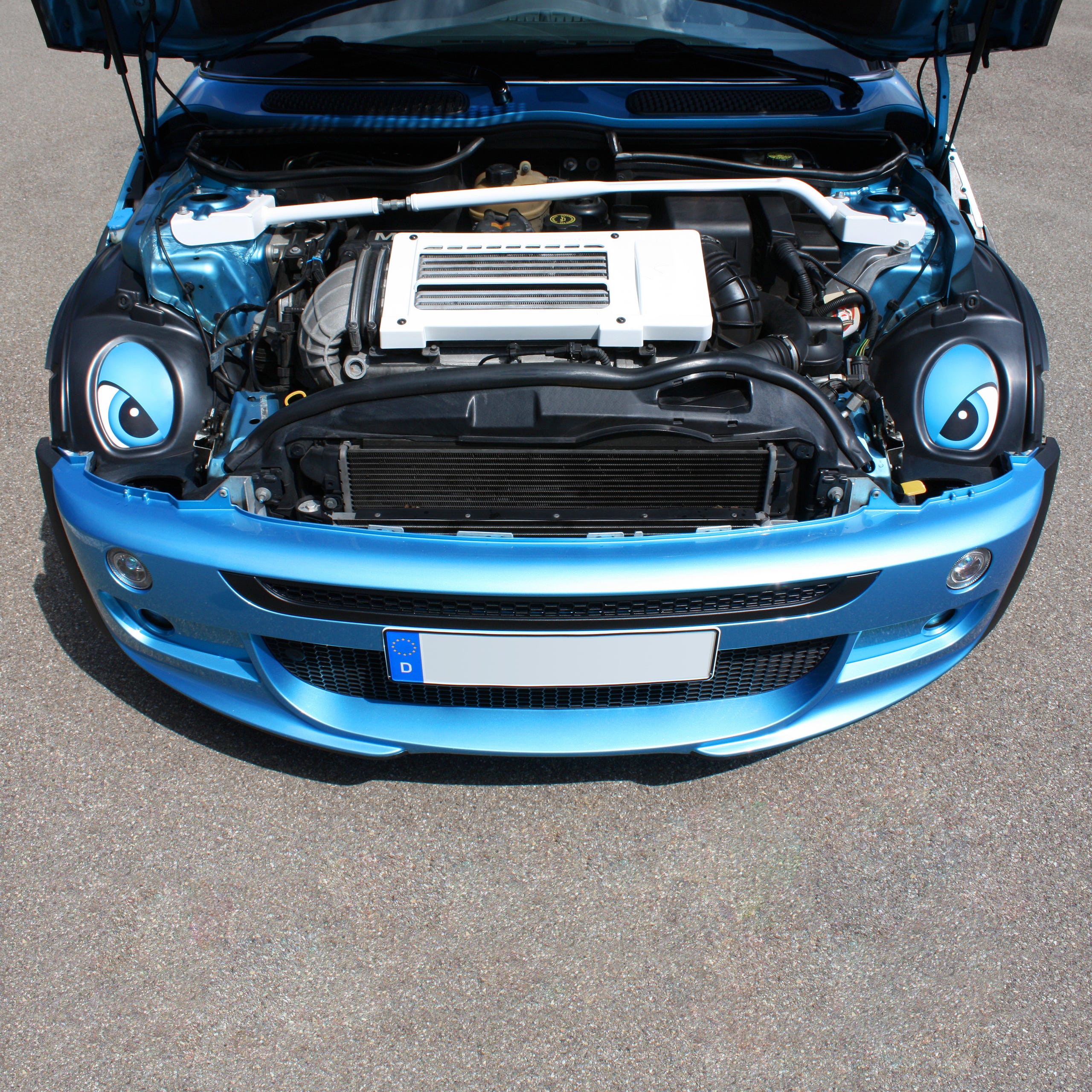 Evil Minimeyes™
Our iconic design with evil looking eyes.
Available in 10 unicolors and 3 iconic british patterns.
Sweet Minimeyes™
If your MINI is a diva, go for sexy lashes!
Available in 10 popular unicolors.
Little surprise underneath.
Minimeyes™ started as a fun idea back in 2008.
We're pretty proud the sell the most unnecessary yet most spectacular tuning part for your little friend, that puts a smile on everbody's face.
As a natural born car guy and designer, I love to see MINIs worldwide driving around with my Minimeyes™ and making people smile.

You like your Minimeyes™ and wanna share some love? Awesome! Put your pictures on social media or send me a mail :)

Yours,
Ozan